Shopping Cart
Your Cart is Empty
Thank you for your business!
You should be receiving an order confirmation from Paypal shortly.
Exit Shopping Cart
North American Factory Authorized Distribution Partners
Our solutions are based upon products from the world's best machine vision manufacturers
Many of the world's largest semiconductor OEMs, robotics and machine builders use HALCON software for high performance 2D and 3D applications. HALCON supports Windows, Windows Embedded, Linux platforms, Mac OsX, GPU acceleration, and multi-core CPUs. It also supports embedded hardware like A9 Cortex, Beagle, Raspberry Pi.....
Heliotis of Switzerland sensors employ a powerful interferometry based technology that enables real-time 3D-imaging for topographic and tomographic applications with 100 nanometer repeatability.
ECCO Series - A wide portfolio of German made 3D laser profiler systems. SmartRay is known for the most compact, highest speed and accurate 3D metrology sensors in the world.
Photoneo® PhoXi® 3D scanners
Industry best sensors for unbeatable performance in terms of noise and overall efficiency
Resistance to ambient illumination
Extended depth-of-field - up to 2400 x 1800 x 2200 cubic mm
Highly durable and robust body from Carbon fiber
Minimal thermal expansion ensures perfect and stable calibration
Powered by the NVIDIA® Jetson™ platform
Best price/performance ratio on the market
Advanced software API for easy use and integration
2D Machine Vision Cameras
High Performance Industrial Digital Camera Systems
Area and Line Scan - Gig E, USB3, CameraLink, & Firewire
Extremely High Speed CoaXpress and CameraLink cameras for high speed motion analysis, semiconductor and electronics inspection systems made in Germany.

VR Magic GmbH
The industrial portfolio ranges from 10GigE cameras with CMOS or hyperspectral sensors through to smart cameras with integrated imaging software and IP cameras for visual process monitoring.
Customized Designs
VRmagic offers versatile OEM variants – from sensor boards through to special designs such as multi-sensor cameras. The modules can be individually configured as required.
AVT delivers camera solutions for industrial inspection, medical and scientific imaging, traffic monitoring and many more applications
VRmagic Embedded Solutions
VRMagic offers customized designs of image processing components – from sensor boards through to special designs such as multi-sensor cameras. Adaption of the desired camera, e.g. to the form factor of an existing application, as well as integration of GPIOs or exposure control setup are possible at short notice. The modules can be individually configured as required – and series-ready products can therefore be realized in a very short time!
Engineering and manufacturer of uniform diffuse high brightness and ultra brightness LED illuminators for machine vision, military, and specialty lighting applications.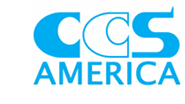 CCS America - high performance & contemporary LED based machine vision lighting systems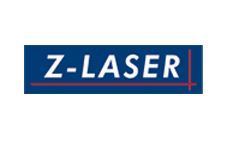 Superior quality German made Laser modules & Line Lasers
VS Technology is a leading Japanese manufacturer of machine vision lens technology with over 500 standard units. They specialize in Macro lens, Telecentric lens, Line Sensor lens, and CCTV lens.

"FUJINON" Machine Vision and Security System Lenses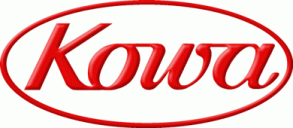 Kowa is known for their high quality lenses for machine vision.
Opto Engineering Telecentric Lenses
Opto Engineering THE TELECENTRIC COMPANY has evolved through the years, releasing hundreds of new, diverse products and developing multiple areas of expertise. Today we can say that we specialize in OPTICAL IMAGING TECHNOLOGIES.
/